FACCIAMO IL PUNTO.
Egregio collega,
La stagione non è ancora finita, ma pur mancando poco più di un mese e mezzo, sono ancora tante le manifestazioni sportive in corso e le occasioni internazionali per i nostri atleti.
MARTINE A ONE CHAMPIONSHIP: SI APRE LA PORTA PER ALTRE ILLUSTRI PARTECIPAZIONI.
La vittoria di Martine Michieletto a One Championship ha riacceso la luce sull'Italia dopo alcuni mesi di buio o perlomeno di assenza di atleti italiani dal ring più importante della Kickboxing e Muay Thai mondiale. Nel frattempo, l'apertura di DAZN Italia a One Championship ha ulteriormente acceso l'interesse per gli atleti italiani. Ecco quindi, che ipotizziamo a breve di potervi annunciare qualche new entry nell'olimpo del Fighting mondiale.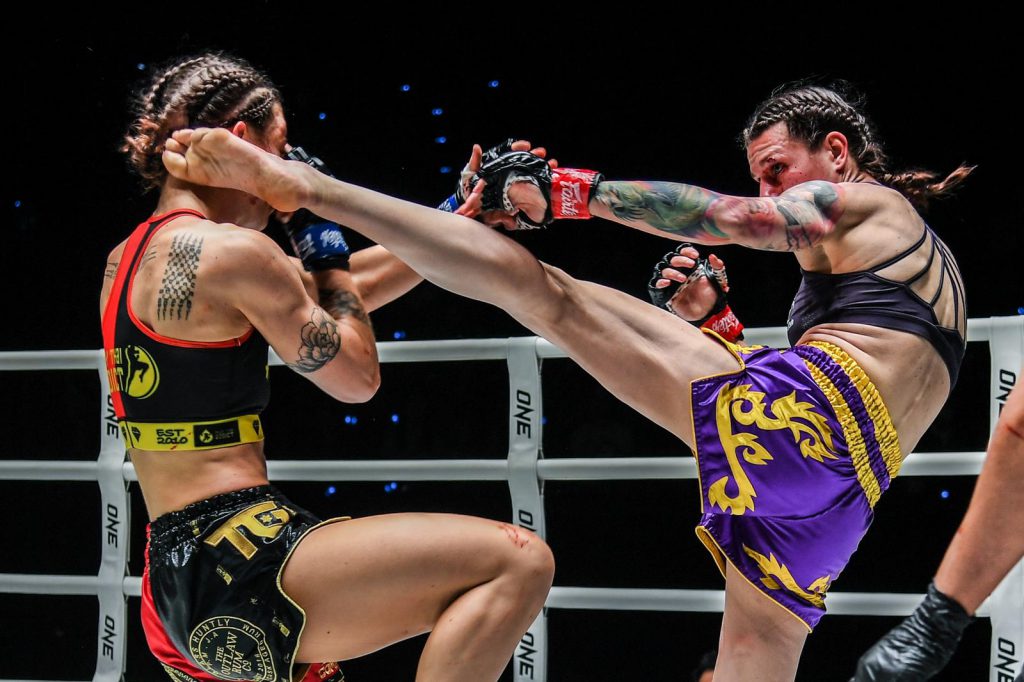 ''S'ONDE A DESTRA UNO SQUILLO DI TROMBA…''.
Inutile dire che si sono rincorse in queste settimane voci del ritorno di OKTAGON per la prossima stagione. Bene, voglia chiarire perché OKTAGON non sia ancora tornato a riempire le arene come dal 1996 al 2019. Questo discorso vale per OKTAGON ma ancor di più per One Championship.
Galà così importanti e dispendiosi necessitano di condizioni economiche e strutturali precise. One Championship, ad esempio, ha un costo di partenza pari a 4 volte OKTAGON che oggi è ancora il gala più costoso d'Italia, visto che solo la card si compone di 4 mondiali a evento con nomi di spicco e non con primari.
One Championship necessita di una struttura ospitante di minimo 10.000 spettatori. Quindi una volta assolte queste due condizioni sia uno che l'altro possono avere luogo.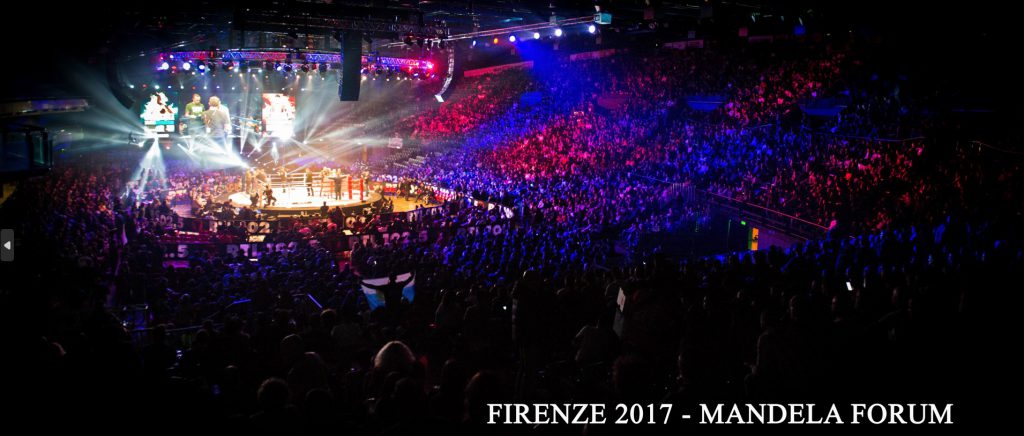 E L'UNO PUO' ANTICIPARE L'ALTRO.
Oggi posso solo anticipare che i tempi iniziano ad essere propizi. Grazie alla incredibile mediaticità dei nostri sport e soprattutto grazie alle card che possiamo presentare, posso davvero dire che i tempi sono maturi prima di quanto molti si aspettano.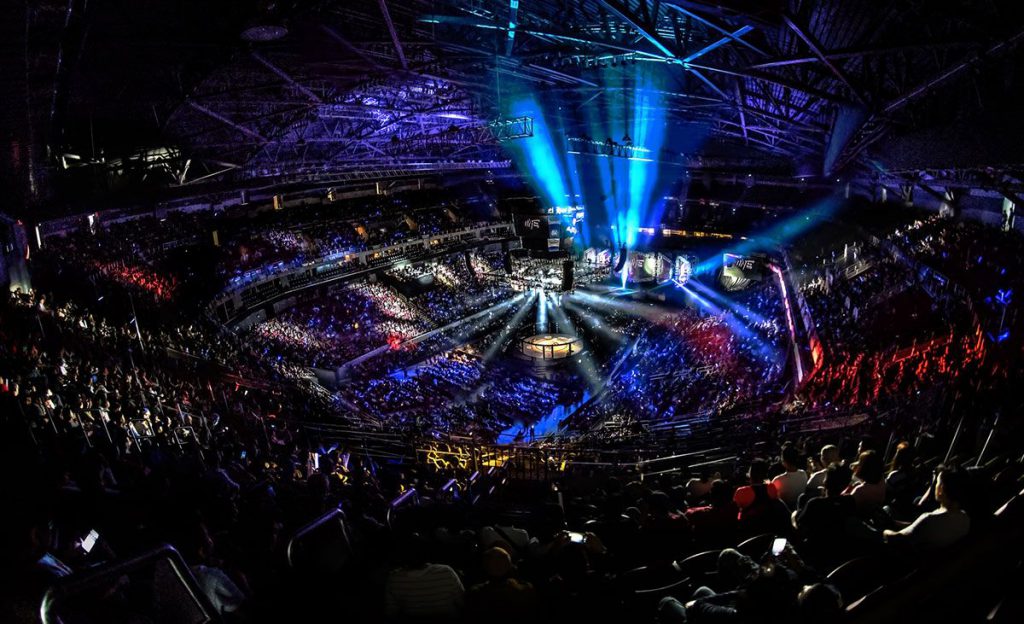 UNA CARD ECCEZIONALE.
Il roster di One Championship in Europa vanta campioni fantastici che farebbero la gioia di qualunque promoter. Ma attenzione anche i roster degli italiani di Fight1 sono da leccarsi i baffi.
Qualunque nostro promoter non ha che l'imbarazzo della scelta. Infatti, dal Nord al Sud i promoter di Fight1 possono vantare card con super campioni con una visibilità unica.
Infatti, ogni nostro campione viene seguito da una attiva campagna stampa che garantisce a lui notorietà e ai promoters vendita di biglietti. E questo da Edolo (BS) a Rosolini (SR).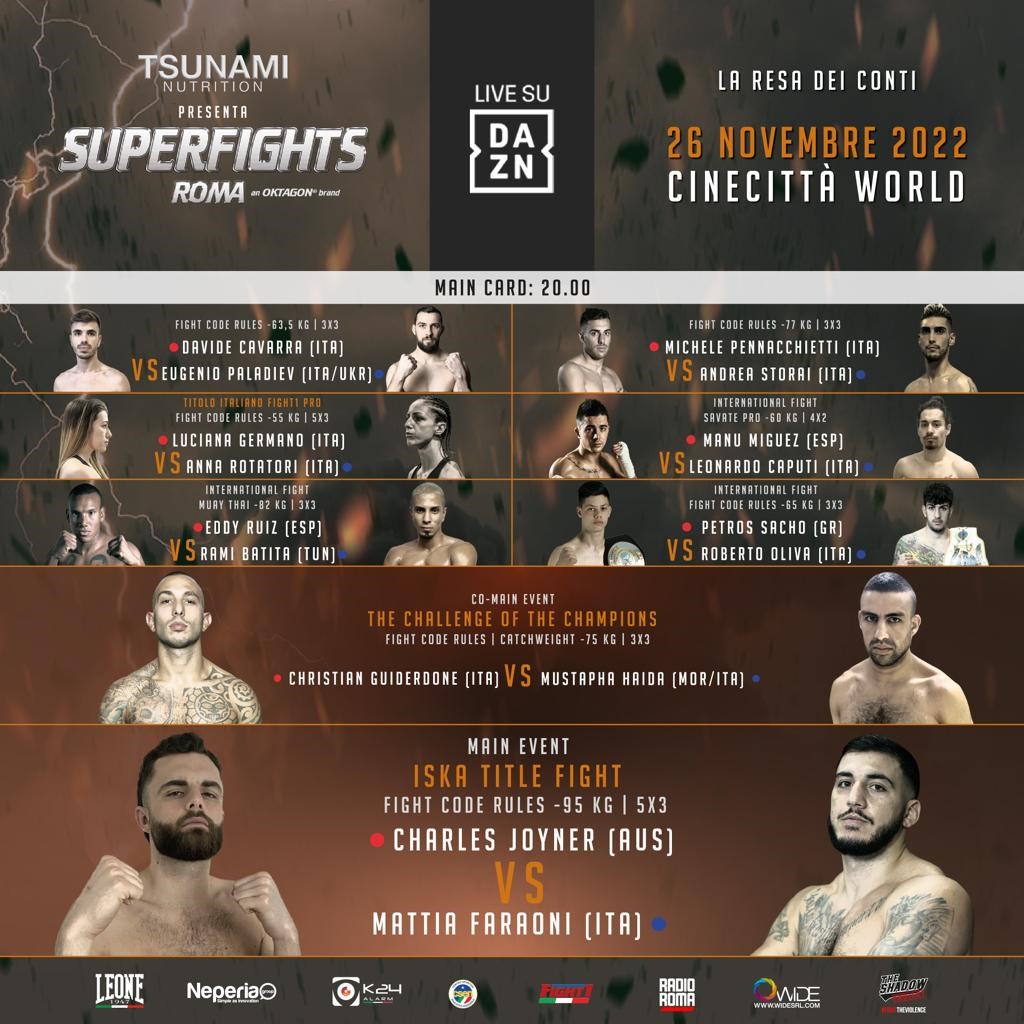 ASCOLTI INSUPERABILI.
Su DAZN i nostri migliori campioni hanno letteralmente ''spaccato'' in termini di ascolti.
Nessuno, ripeto nessuno ad oggi, supera la nostra Kickboxing e Muay Thai. e questo i networks lo notano, come ci è stato detto recentemente in un incontro per definire le nostre prossime strategie televisive.
ROAD TO ONE FINALS.
Il 29 Luglio a Rosolini (SR) si svolgerà in diretta mondiale '' Road to One finals'' il torneo finale pesi supermassimi sponsorizzato come sport il cui vincitore si aggiudicherà un contratto da 100.000 USD con One Championship.
Per l'Italia DAZN lo trasmetterà in diretta.
Due i ragazzi di Fight1 in gara: Claudio Istrate e Yuri Farcas.
Non dico nulla ma questa sfida rischia di marcare ancora di più il confine tra chi promuove davvero la carriera di un Fighter e chi ci prova, ma alla fine, senza i contatti internazionali giusti, lascia al proprio atleta solo disillusioni.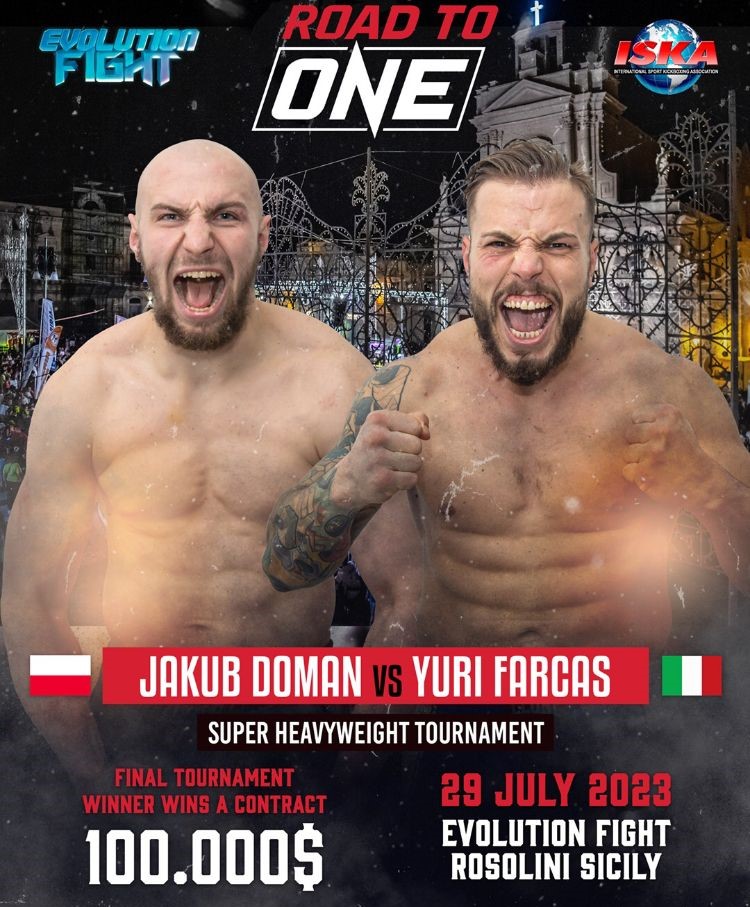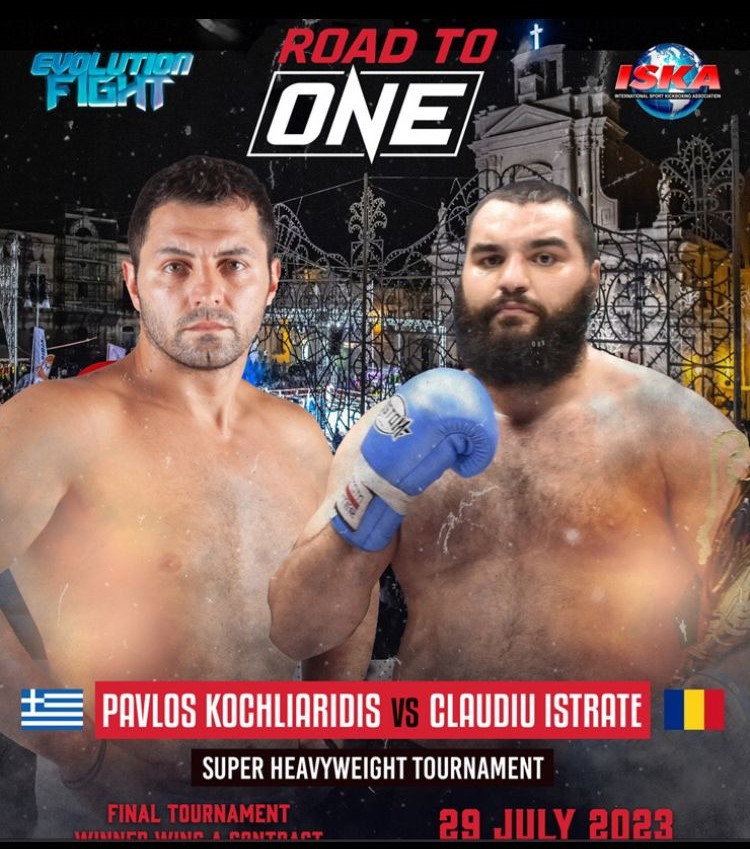 E quindi?
E quindi se avete atleti forti in palestra, se avete voglia di organizzare partendo magari dalla base, ma per sperare un giorno di organizzare un gala televisivo, contattateci.
Non perdete tempo.
A breve, tra l'altro, riapriremo le preiscrizioni a costi ridotti…
Non fate invecchiare i vostri ragazzi guardando in tv gli altri raccogliere successi e soddisfazioni, ma venite con noi.
Sayonara.
CDB.