APPUNTAMENTO IN LIVE STREAMING IL 29 LUGLIO
● Grande attesa per la grande notte di fighting di Evolution Fight che ospiterà la finale ad eliminazione diretta delle Road To ONE Finals con un contratto da 100.000 USD in palio
● Diretta streaming in esclusiva su DAZN a partire dalle 20:45; il commento affidato alla voce al femminile del fighting DAZN Laura Scherini e a Giuseppe Errante
Milano – Rosolini (SR) 26 luglio 2023 – DAZN si conferma broadcaster ufficiale del fighting made in ONE Championship, la top promotion Asiatica pronta a chiudere il suo tour europeo con un gran finale da brividi.
L'evento, ospitato nell'iconica Piazza Garibaldi di Rosolini (SR) il 29 luglio e trasmesso in esclusiva da DAZN in live streaming dalle ore 20:45 e successivamente on demand, vedrà andare in scena una card con 2 titoli italiani e 1 titolo mondiale in palio oltre alle Road To ONE Finals il torneo che, dopo aver girato all'Europa alla ricerca dei migliori pesi massimi di kickboxing, è pronto per la resa dei conti. I 4 migliori pesi massimi europei usciti dalle fasi di qualificazioni si fronteggeranno nella medesima serata in un torneo ad eliminazione diretta che aprirà al vincitore finale le porte dell'olimpo delle arti marziali con un posto nel roster ONE Championship e un contratto da 100.000 USD.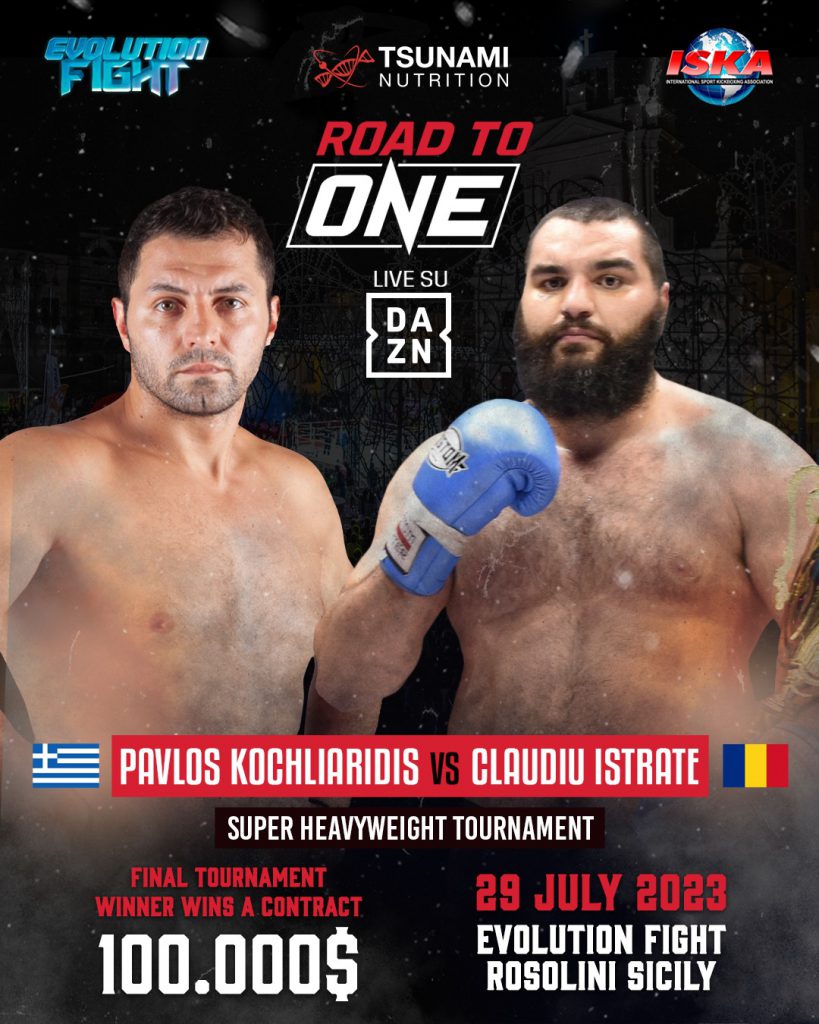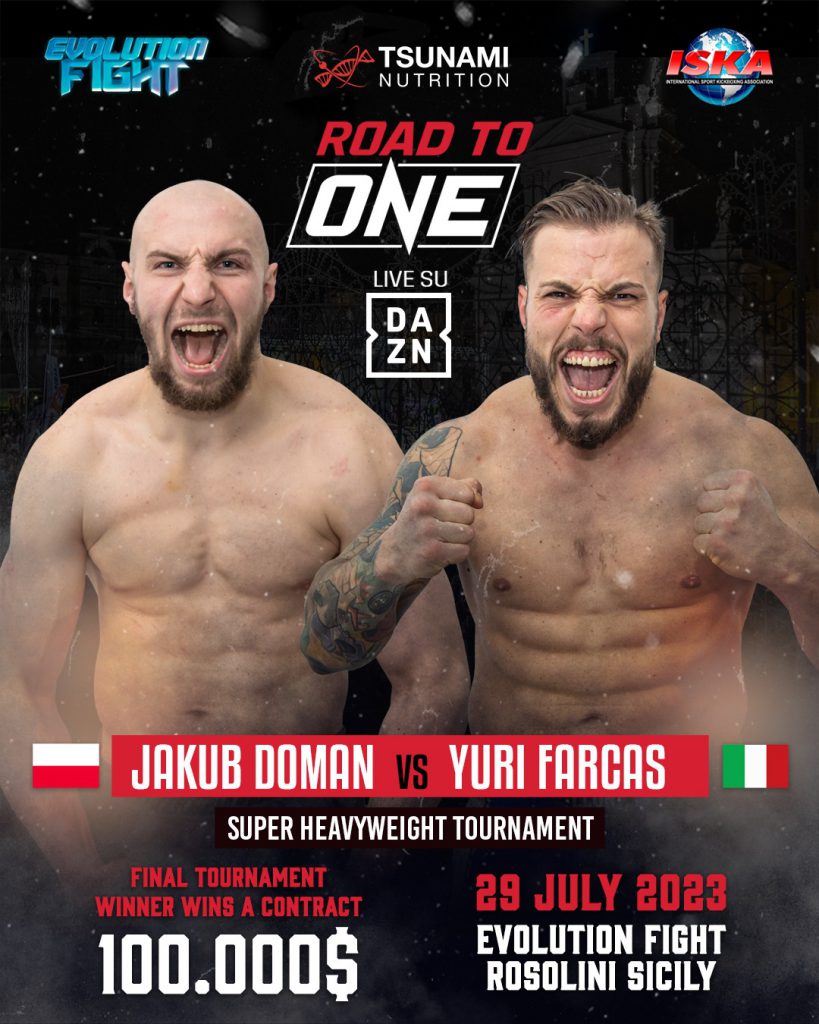 La telecronaca è affidata alla voce del fighting al femminile DAZN Laura Scherini e Giuseppe Errante che ci accompagneranno nella serata che promette spettacolo d'elite e atmosfere suggestive.
A completare la card di Evolution fight tanti talenti locali affamati e pronti a rubare la scena di fronte al pubblico di casa.
"Siamo finalmente arrivati alla fase finale del torneo dei pesi massimi che ha appassionato l'Europa in una battaglia che ha visto in azione alcuni dei migliori colossi della kickboxing continentale. – ha dichiarato Carlo Di Blasi Presidente di Fight1 – Da sempre lo spettacolo e la potenza espressi da questi giganti è motivo di grande entiusiasmo tra gli appassionati. Sabato sera, quindi, saremo tutti incollati alla poltrona da casa o a bordo ring per questa ultima avvincente puntata finale di Road TO ONE Europe!".
***
DAZN GROUP
DAZN è il servizio di streaming e la piattaforma di intrattenimento sportivo digitale leader in Italia, Spagna, Germania, Belgio, Portogallo, Giappone, Taiwan, Canada, Stati Uniti e Regno Unito. La sua vasta gamma di contenuti esclusivi include il calcio con le competizioni più famose al mondo – Serie A, Bundesliga, Premier League inglese, JLeague, La Liga e UEFA Champions League – oltre ai più grandi sport di tutto il mondo come Formula 1, NFL, NBA, MotoGP e UFC. DAZN è l'unica piattaforma in cui i fan di tutto il mondo possono seguire tutte le partite della NFL, al di fuori del Nord America.
DAZN sta rivoluzionando il modo in cui le persone fruiscono gli eventi sportivi. Gli appassionati di sport di tutto il mondo possono guardare, leggere, scommettere, giocare, condividere, socializzare, acquistare biglietti e merchandising. Tutto in un unico luogo, con un unico account, un unico portafoglio e un'unica app.
Per ulteriori informazioni su DAZN visita www.dazngroup.com
PER ULTERIORI INFORMAZIONI
DAZN ITALIA
Paola Salmoiraghi, Comms Director, paola.salmoiraghi@dazn.com
Valeria Gelsi, Comms Manager, valeria.gelsi@dazn.com