ONE CHAMPIONSHIP ha letteralmente infuocato la folla di Yerevan (Armenia) dove Vardan Mnatsakanyan, uno dei top promoter Armeni, ha organizzato il 10° episodio del torneo dei pesi massimi Road To ONE Europe.
Il 25 febbraio l'inconfondibile show di Road To ONE ha intrattenuto il Palazzetto dello Sport della capitale armena, gremito per l'occasione di tutte le più alte personalità del governo locale.
Il clou di una card ricca di giovani leoni locali, affamati di mostrare il proprio talento, sono stati senza dubbio i due combattimenti che hanno garantito l'accesso alla finale di Road To One:
– Claudiu Istrate (Roma) contro Niknam Haghparast (Iran); e
– Pavlos Kochliaridis (Gr) Sasun Hakhverdyan (Arm).
I vincitori dei due combattimenti sono stati Claudiu Istrate per split decision e Pavlos Kochliaridis per TKO (2° round), che raggiungono i già qualificati Yuri Farcas (Ita) e Jackub Doman (Pol) in finale.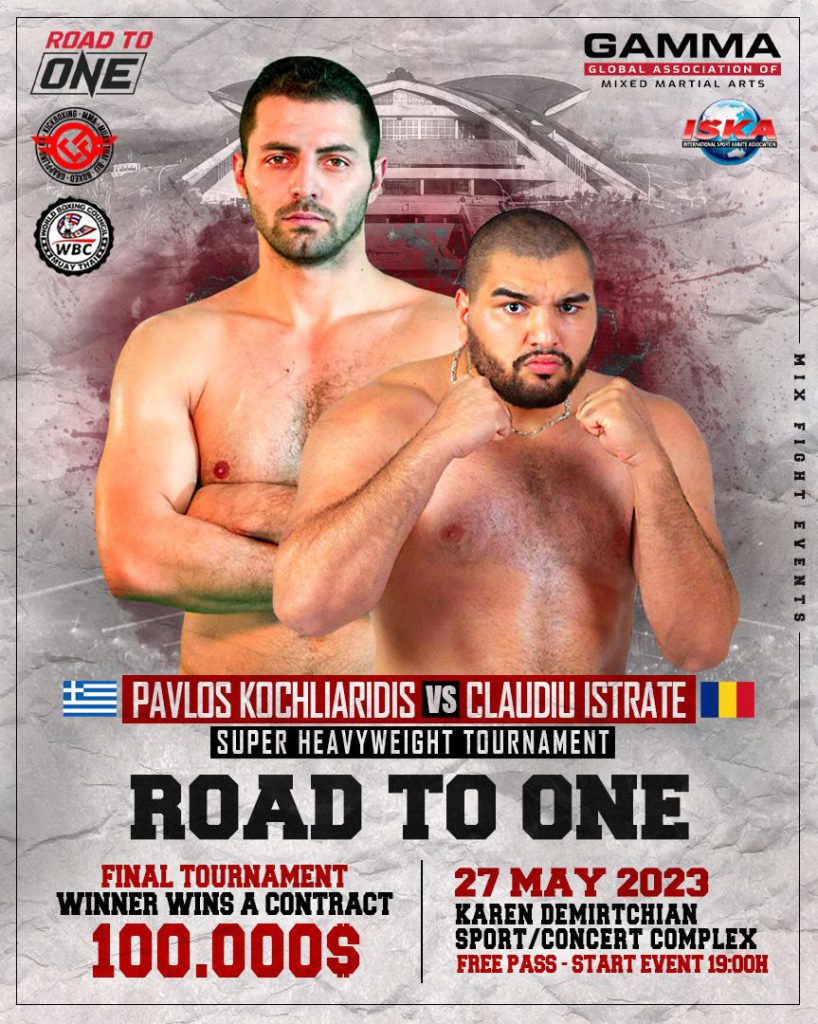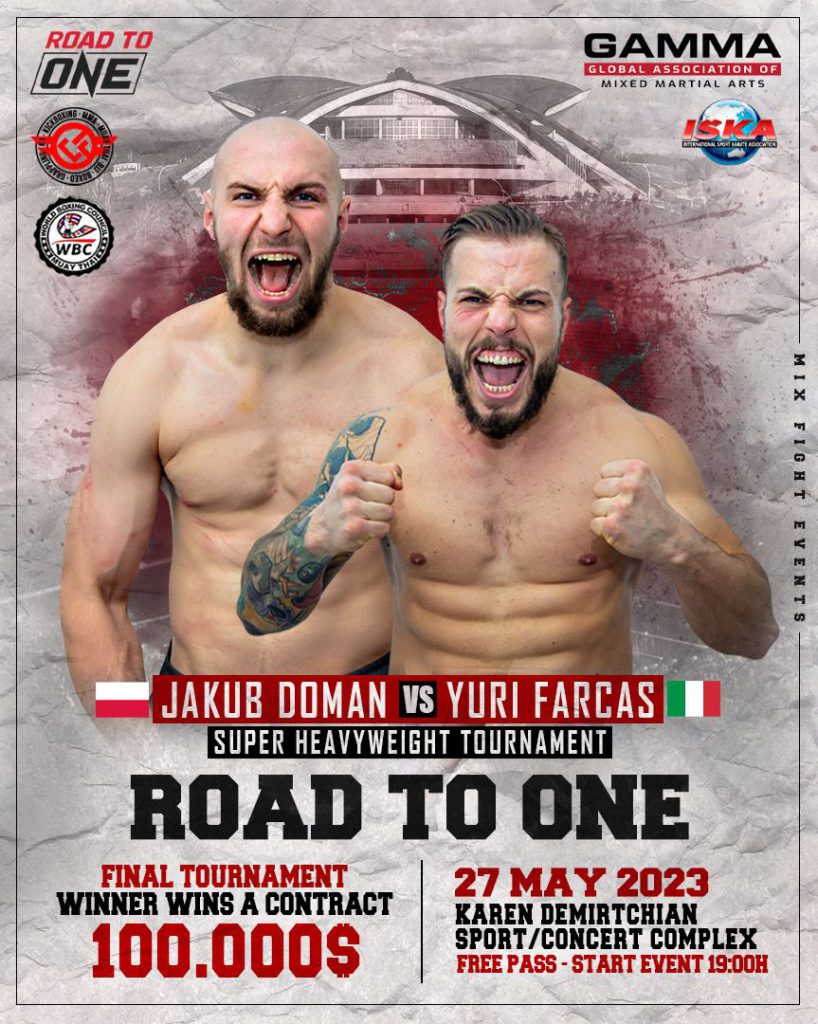 Ora l'asticella si alza per la prossima e ultima epica prova di forza della RTO Final!
RTO Final: l'ultima epica sfida.
L'ultimo appuntamento di questo incredibile viaggio nelle arti marziali che ci ha portato in tutta Europa, coinvolgendo 9 paesi diversi, una rete di promoter di prim'ordine e molti dei migliori pesi massimi kickboxer del vecchio continente, sta per tornare dove l'avevamo lasciato a febbraio: Yerevan (Armenia) il 27 maggio.
Il Karen Demirtchian Sport Complex, un'incredibile arena da 12.000 posti, è stato concesso dal governo locale per la gran finale che sarà trasmessa in diretta sulla SuperApp ONE Championship in tutto il mondo, su Eleven Sports (Italia) e sul partner locale Vivaro Media (Armenia).
Il 27 maggio i 4 finalisti si affronteranno in un torneo a eliminazione in cui i 4 uomini si daranno battaglia e solo il vincitore si aggiudicherà tutto: un contratto di 100.000 dollari con ONE Championship.
" E' stato un torneo tanto lungo quanto appassionante – ha dichiarato Carlo Di Blasi , presidente di One Championship Italia – lo abbiamo iniziato in pieno covid e , slalomando tra le regole imposte nei vari paesi per la pandemia , abbiamo portato a termine un torneo con 32 pesi massimi . Non sono mancati colpi di scena , forfait , tentativi di portar via i nostri atleti e perfino una guerra tra 2 paesi confinanti ( Armenia e Azerbaijan NdR) , ma alla fine ci siamo arrivati.
Abbiamo poi mappato l'Europa con una serie di promoters che ora saranno pronti ad accogliere l'arrivo di One Championship perché ora conoscono le nostre regole e noi conosciamo le loro potenzialità . Insomma con il nostro torneo abbiamo ottenuto due importanti risultati: un network di promoters ed un casting eccezionale per i pesi massimi. Ma questo è solo il primo step di un di un programma più ampio come solo One Championship poteva immaginare. "
Restate sintonizzati… Road To ONE si appresta a celebrare il suo episodio finale con i fuochi d'artificio!