Fight1, l'organizzazione presieduta in Italia da Carlo Di Blasi Presidente di ONE Championship Italy, ha siglato uno storico accordo di partnership con Muay Thai Grand Prix, l'organizzazione inglese che gestisce il progetto Road To ONE Championship in terra britannica.

L'accordo si sostanzia in uno scambio di atleti tra le due realtà con la possibilità di disputare titoli internazionali riconosciuti dalle due organizzazioni.

Carlo Di Blasi e Philip Tieu si sono incontrati mesi fa per stabilire i termini generali di questa partnership che garantirà ai migliori talenti made in Fight1 la possibilità di confrontarsi a livello internazionale.
Ricordiamo infatti che al contempo il founder e CEO di ONE Championship Chatri Sityodtong ha accordato a Muay Thai Grand Prix l'organizzazione del progetto Road TO ONE in UK che, sommato al progetto itinerante Road TO ONE Europe organizzato da Carlo Di Blasi in tutto il vecchio continente. Rafforza la presenza europea del colosso di Singapore e offre nuove interessanti prospettive di crescita ai nostri fighter.

I primi due fighter italiani a inaugurare la partnership saranno Michele Antonino (Team Calzolari) e Jacopo Tarantino (Team il Culto) che se la vedranno rispettivamente contro Josh Hill il 9 di luglio a Londra e John Ryan il 6 di agosto a Bolton per un match sui 5 round valido per il titolo internazionale MTGP.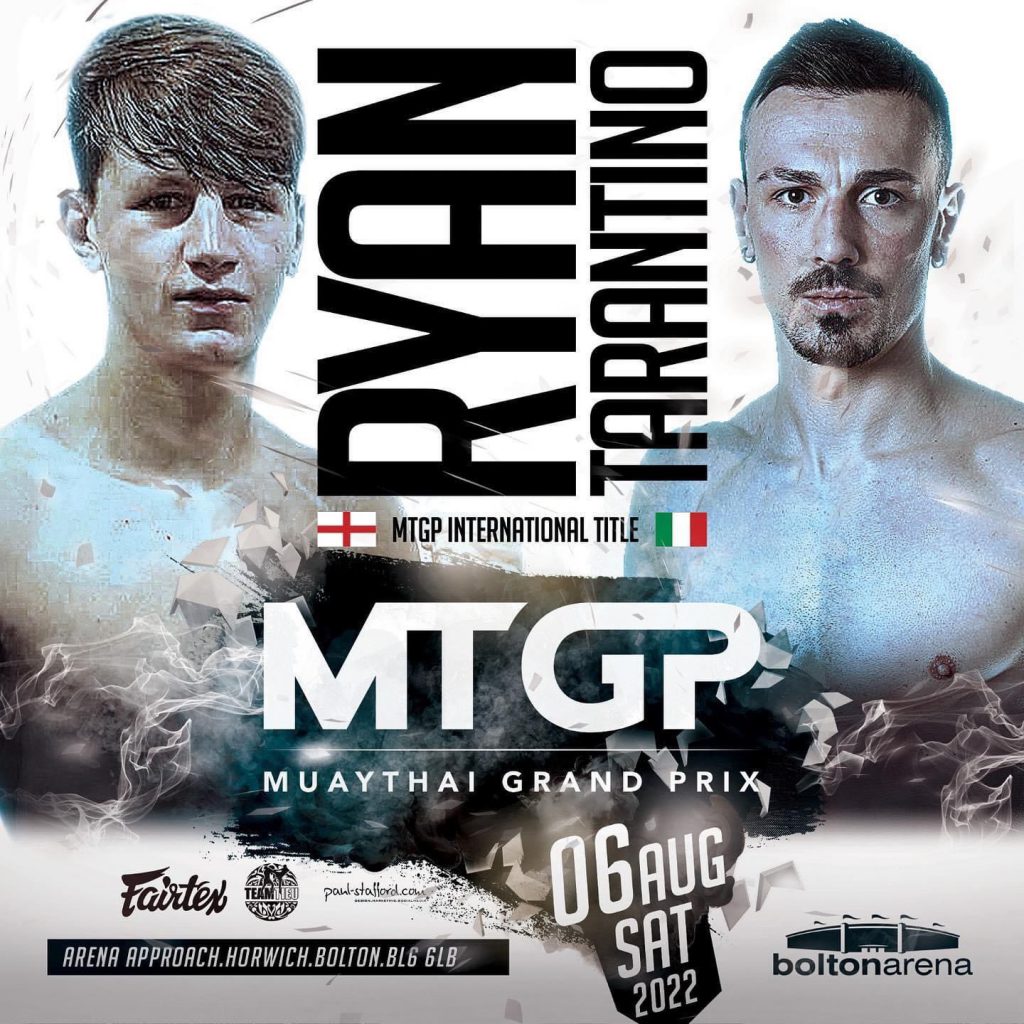 "L'accordo con Muay Thai Grand Prix" ha dichiarato Carlo Di Blasi "rappresenta una pietra miliare per lo sviluppo della nostra organizzazione in UK, paese da sempre leader negli sport da combattimento, a cui siamo legati da una lunga e storica amicizia con Paul Henessey, da anni ai vertici dell'organizzazione mondiale ISKA.
E' proprio grazie ai buoni uffici di Paul Henessey a alla organizzazione del primo evento del progetto Road TO ONE UK con la presenza di Chatri Sityodtong che abbiamo avuto modo di entrare in sintonia con il mondo di Muay Thai Grand Prix e gettare le basi per un accordo che ha i numeri per cambiare la vita e la carriera di tanti nostri fighter".
"Ho incontrato Carlo Di Blasi qualche tempo fa e subito c'è stata un'ottima sintonia" ha dichiarato il CEO Muay Thai GP Philip Tieu "Condividiamo la stessa mentalità, visione e passione per Muay Thai e kickboxing, vogliamo promuovere e diffondere le nostre discipline a un pubblico più ampio, dando maggiori opportunità ai fighters aiutandoli ad ottenere ciò che meritano veramente. Dato il nostro rapporto con ONE Championship è stato naturale collaborare, con i migliori in Italia e in Europa, già stiamo portando i migliori combattenti italiani a MTGP, il 10 luglio abbiamo il campione italiano Antonino che se la vedrà con talentuoso atleta britannico Josh Hill e abbiamo il veterano Tarintino che combatte il top prospect britannico Joe Ryan.
La prossima tappa sarà lo sbarco di MTGP in Italia durante il galà Evolution Fight del 30 luglio a Rosolini (SR)
Let's Go!

Per maggiori info sul calendario e sull'attività di Muay Thai GP https://www.muaythaigp.com/