Notte di emozioni e spettacolo al Mika Sport Complex Arena di Yerevan, Armenia.
Tanti i talenti andati in scena sul ring della capitale in una caldissima cornice di pubblico per il penultimo episodio di Road TO ONE Europe che, dopo il weekend, è finalmente pronto per il gran finale.
Iran VS Armenia: giovani leoni armeni si mettono in mostra.
Il filo conduttore del galà è stata la sfida tra gli eroi locali e una delegazione di atleti provenienti dal confinante Iran.
I match hanno regalato un ottimo spettacolo, con i fighter armeni a far valere la propria superiorità tecnica e gli avversari iraniani a mostrare un grande cuore molto apprezzato dal pubblico presente.
A mettersi in evidenza sono stati senza dubbio i giovani leoni Hasmik Asatryan e Arman Galoyan, entrambi atleti di ottime prospettive che hanno preparato il campo per i due fighter locali più esperti e attesi Artur Malkhasyan e Arman Sahakyan.
Questi ultimi non hanno tradito le aspettative regalando al pubblico presente due grandi battaglie prima del piatto forte internazionale della serata: i quarti di finale di Road To ONE Championship Europe.
Road to ONE Championship: Claudiu Istrate (ITA) e Pavlos Kochliaridis (GRE) avanzano in finale!
In un crescendo costante di emozioni la serata arriva finalmente agli attesissimi match internazionali.
Ad aprire le danze è il nostro Claudiu Istrate che se la vede con l'esperto ed ostico atleta iraniano Niknam Haghparast. Fin da subito Haghparast cerca di spezzare il ritmo al Grizzly Istrate che non riesce quasi mai a mettere a segno colpi puliti e a liberare tutti i cavalli a cui siamo abituati.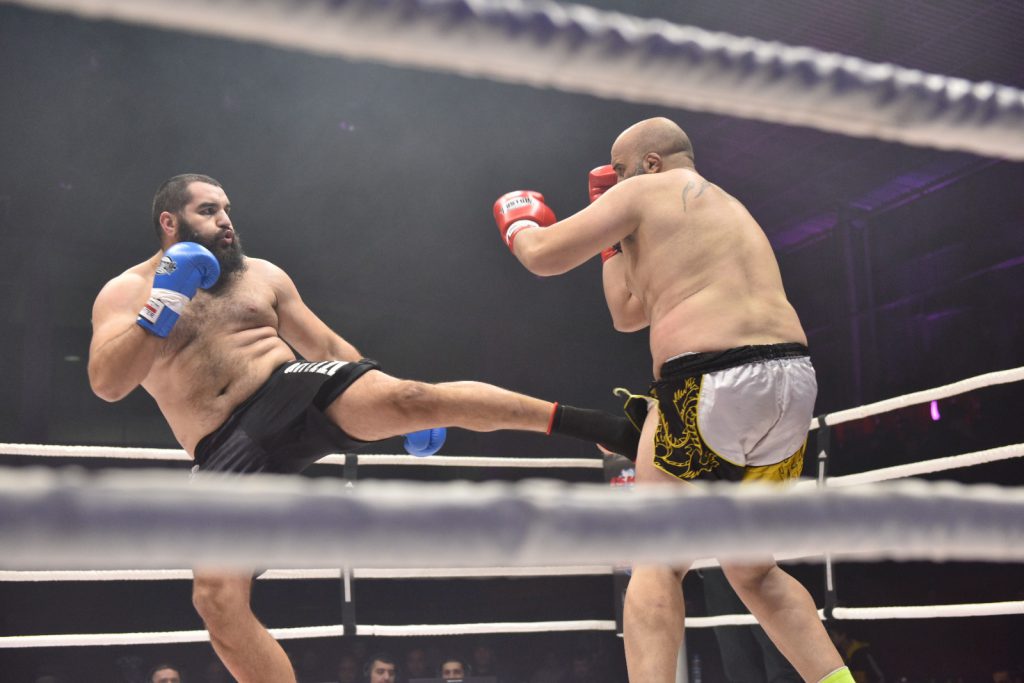 Il match prosegue sullo stesso canovaccio, con l'iraniano che cerca di innervosire Istrate con alcune scorrettezze per cui riceve anche il richiamo ufficiale dell'arbitro.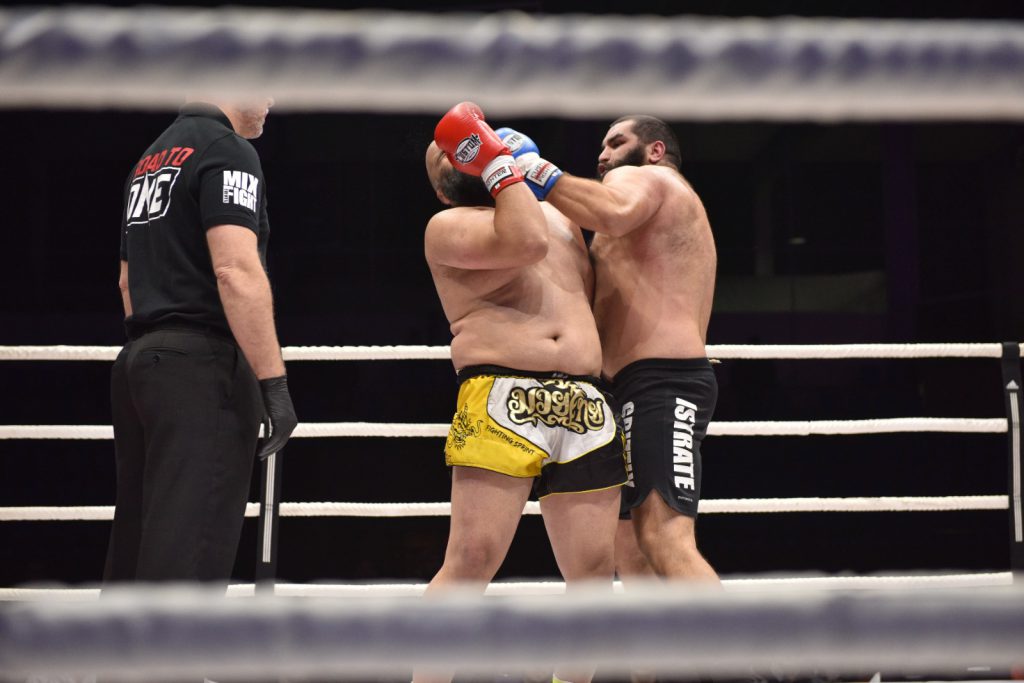 Claudiu, però, riesce con non poche difficoltà, a mantenere la calma portando a casa ai punti un match per nulla scontato.
Il risultato c'è, lo spettacolo a cui siamo abituati da Istrate purtroppo un po' meno…
Ora non resta che recuperare e prepararsi al meglio per la finalissima!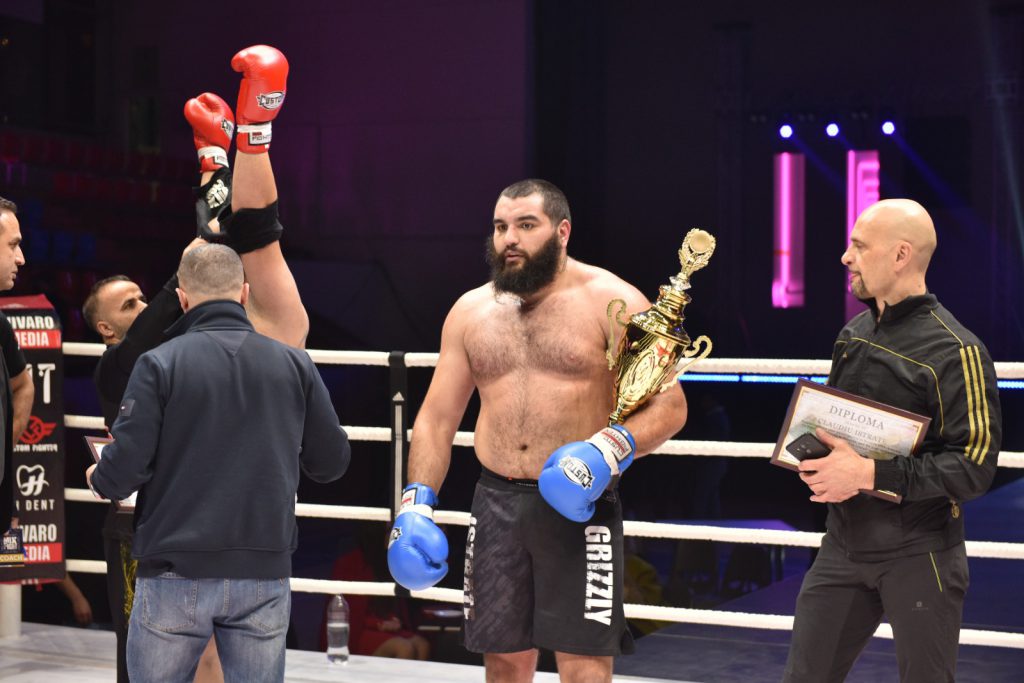 A decretare l'ultimo finalista di Road to ONE Europe è il match tra Pavlos Kochliaridis (GRE) e il pupillo locale Sasun HAKHVERDYAN.
Il forte greco è molto determinato e ha ben chiaro in testa il gameplan: massacrare le gambe del giovane armeno a suon di low kick.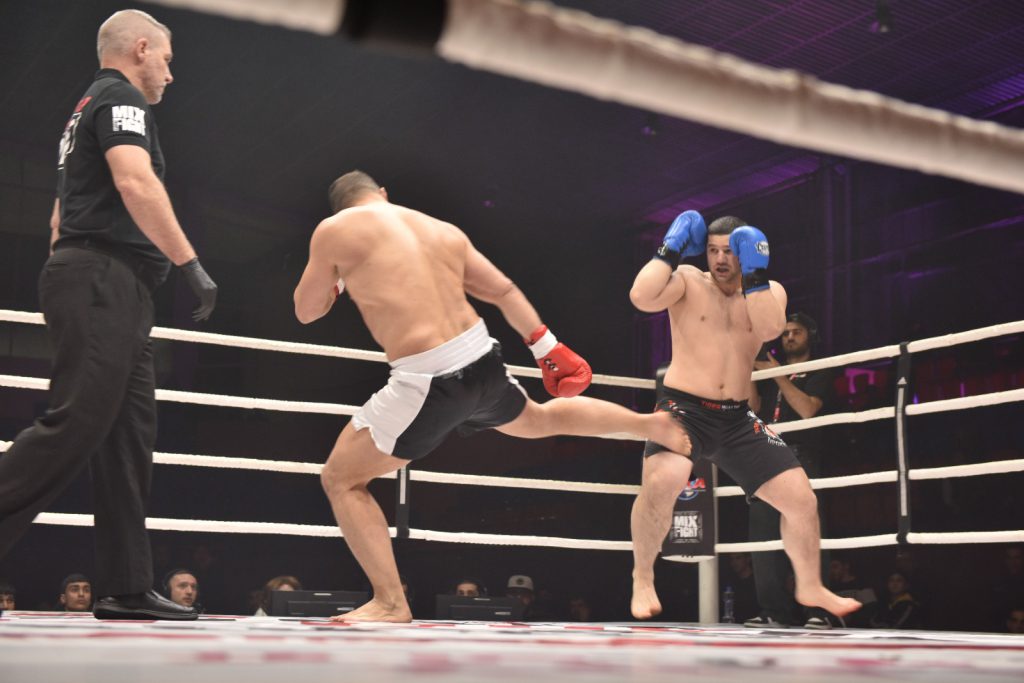 E così non dà sosta a HAKHVERDYAN che, nonostante il dominio del greco, continua ad avanzare con cuore indomito. Questo, però, non basta e nel secondo round il fighter di casa è costretto ad arrendersi ormai sfiancato dalla demolizione di Kochliaridis che si mette in mostra come un avversario molto temibile per tutti i finalisti.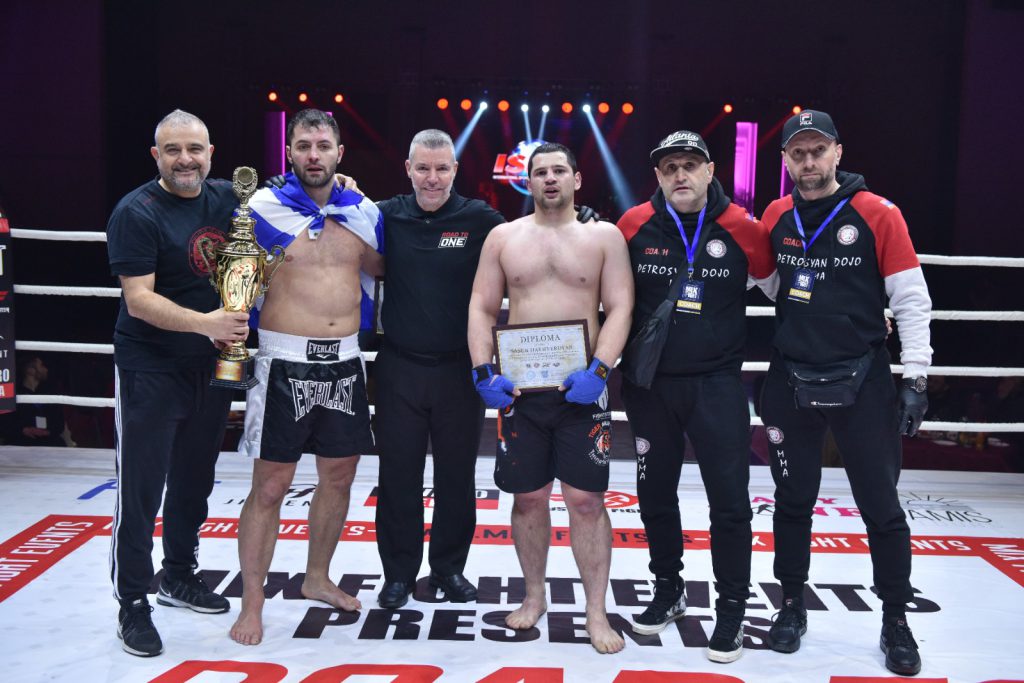 Il bilancio della serata è quindi ottimo: un mix di giovani talenti, fighter esperti e pubblico infuocato che chiude in grande stile la fase di qualificazione di Road TO ONE Europe e regala come sempre emozioni agli spettatori di Eleven Sports Italia.
Ora è tempo di FINALE!
In palio un contratto da 100.000 $ con la top promotion ONE Championship. Sul ring i migliori 4 giganti del ring a darsi battaglia…stay tuned per i prossimi aggiornamenti.